ROTARY CLUB
OF BOMBAY
The Rotary Club of Bombay holds a significant place in the global Rotary community. Founded in 1929, it is one of the oldest and most prestigious Rotary clubs not only in India but also worldwide. The Rotary mobile app reminds Rotary members of special events like birthdays, events and moments and this app is available for both iOS and Android.
Explore Our Work
Objective:
To Develop an Innovative & Exclusive App
Reminder for Important Events & Special Occasions
Provide Latest News, Project Updates & Announcements
A Platform for Community Initiative
BRIEF:
To create an innovative and exclusively designed app for the members of Rotary Club of Bombay that is available on iOS and Android.
To create an app that makes sure that Rotarians don't miss any important events or special occasions, gives birthday reminders using a personalized calendar, and provides latest Rotary news and updates along with Member Directory.
The app was designed to serve as a comprehensive source of Rotary news and updates, for Rotarians to stay up to date with important announcements, project updates, and community initiatives.
ADMIN PANEL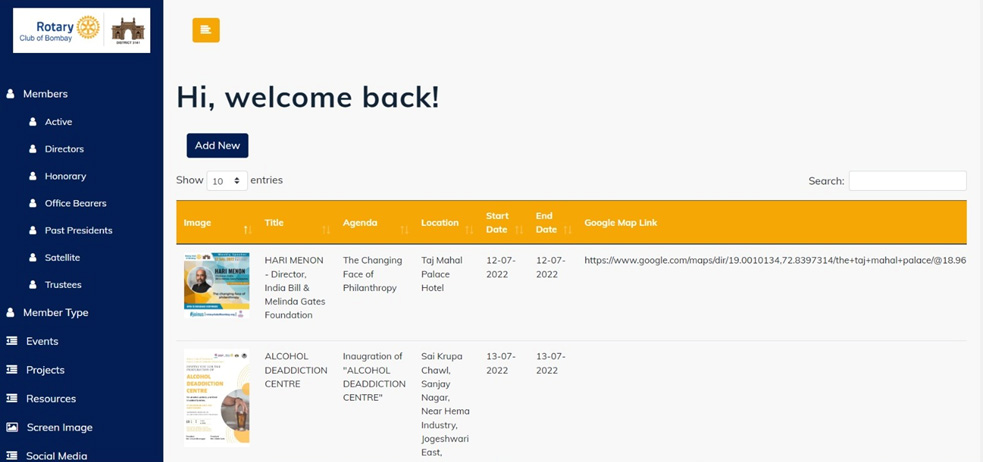 MOBILE APP